Moving into their home at Living Gems Toowoomba was a life-changing moment for Andy and Heather Brown. They'd moved from the Gold Coast for a tree change and are still pinching themselves to make sure they aren't dreaming about their amazing new home and lifestyle.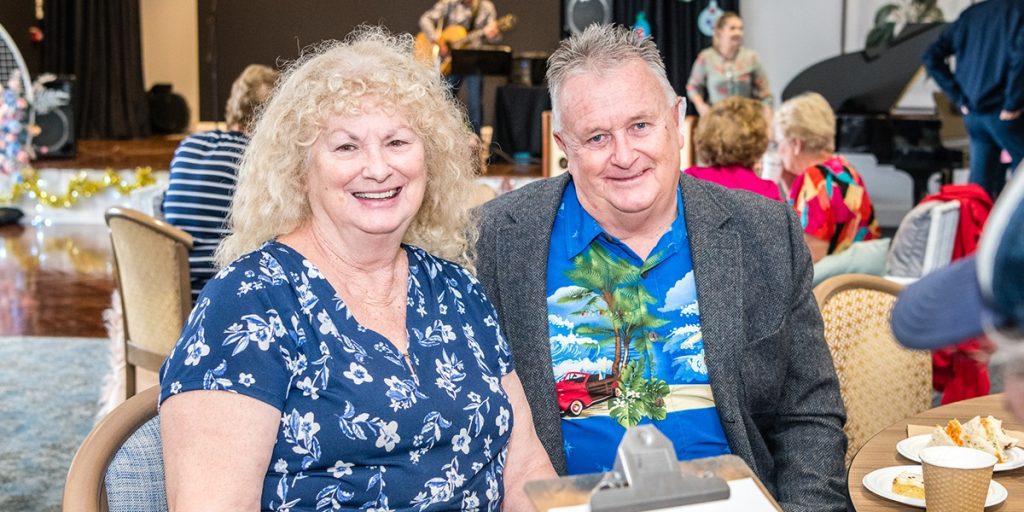 From the moment of their first enquiry, Andy and Heather were wowed, not only by the high-quality homes and state-of-the-art resort facilities but also by the service they received from Karen, the Sales Manager at Living Gems Toowoomba.
"On our first visit to Living Gems Toowoomba, Karen had appointments booked all morning, however, she made time to meet with us and show us through three new beautiful homes. We loved one of them so much, we put down a deposit straight away. You couldn't write a script on it, it was perfect – and still is", said Andy.
Way more bang for their buck
Over the moon with their new lifestyle, Andy and Heather are especially happy with the 'standard' inclusions that came with their home (often referred to as 'upgrades' by other over 50s resorts).
From the 9 foot ceilings and ducted air-conditioning to the fully integrated kitchen appliances and natural gas heater, Andy and Heather want for nothing (and didn't need to pay any more)!
They especially appreciate their instant hot water (no more boiling the kettle), the towel warmers and the artificial grass in their yard, which means… no mowing, ever!
Andy is also delighted that the garage, featuring an epoxy floor and space for his workshop, feels like an extension of their home, rather than just a place to park their cars.
With plenty of room to entertain – both indoors and out in the alfresco area – Andy and Heather love having their kids and families come to visit. 
One word to describe life in their Living Gems home?
Having lived in their Living Gems home for over 12 months, Andy and Heather have only one word to describe the workmanship and quality finishes… 'Hollywood'.